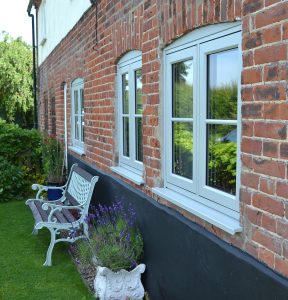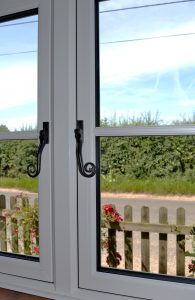 The Rio flush fit window is the latest product introduction from REHAU.
Climatec have invested heavily in new machinery to manufacture these windows with three different sash joint options and by using the existing Total70 chamfered and sculptured profiles our fabricators are more than experienced in producing high quality Rehau Rio products.
Our windows can be produced as fully mechanical or fully welded plus we can also manufacture the sashes and frames with ETL welds (External Timber Look). Furthermore, by using the same eurogroove positioning as the Total 70 sashes, it allows us to use the full range of window hardware you are used to seeing on your windows from Climatec.
Eleven woodgrain foil options make up the colour palette for the Rehau Rio, alongside plain white uPVC. All colours will be available as either single sided on white or double sided, giving you 23 colour options from stock (non-standard colours available on request).